Authentic Leadership Program
Sometimes, being happy and performing well at work can be conflicting goals. We want to prepare for delivering a good presentation the next day, but we also want to prepare dinner for our loved ones. We want to be promoted, but we want to avoid more stress and responsibilities.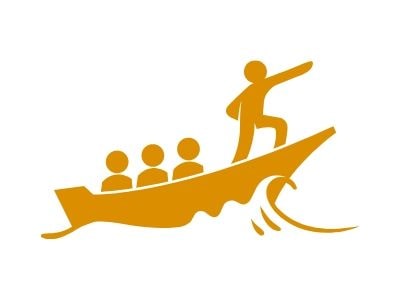 Authentic Leadership Program is a unique program that uses the science of positive psychology and the latest research in the field to help you define and affirm yourself as a leader, inspire and mobilize people and reach your desired goals. To function optimally and differentiate ourselves in a competitive world, we need to know what we have to offer, what our uniqueness consists of, and what are our guiding values. This program helps you to unwire the experiences that shaped you, define your core values, and how to use them to live the life you want. 
Positive psychology is a science that studies those life aspects which make life worth living and help us thrive. It enables you to understand how to remain aligned with yourself and grow so you can function optimally in all aspects of your life.
45 min

What is Authentic Leadership and why does it matter – scientific evidence

45 min

About values, mission and vision from an Authentic leadership's perspective

15 min

15 min

How do we cultivate our authentic leadership style – Practice. Q&A

60 min

60 min

Define your authentic leadership style and strategy

15 min
60 min

Authentic Leadership during difficult times

60 min

How do we translate problems and crises into opportunities 

15 min

15 min

Authentic leadership and organization

45 min

45 min

Defining the organization or team authentic style and strategy 

15 min
Authentic Leadership Program is for you if:
You want to discover your personal and unique style;
You are an entrepreneur; you want to stand out in a competitive market;
You want to build a personal brand and need to define an authentic style that represents and defines you;
You want to motivate and inspire others by displaying an authentic style;
You wish to have more impact on your first meeting with your clients;
You want to be satisfied with what you're doing and be high performing;
You wish to give a speech that inspires your audience;
You want to develop quality relationships with your team, clients, or business partners;
This is what you will gain:
Define your authentic leadership style
Discover your core values
Define your authentic leadership strategy
Understand what your competitive advantage is and what differentiates you from others
Learn how to build an emotional connection with others
Find out how to inspire integrity and build other's trust
Practice storytelling to inspire others
Build an authentic team/ organization based on a culture of values and learning
Develop behaviors based on self-awareness and self-motivation
Template Leadership Journey Line so you can use the tool with others as well

Free resources to further study or clarify the given information

In a 45-minute individual Positive Psychology Coaching session, I will offer support to translate your authentic leader strategy into concrete actions through coaching methods. After finishing the two modules, we will meet on Zoom or Whatsapp on a day we will both agree on.

Community support. You are part of a group of people going through similar processes, sharing the same interests, and supporting each other.
Steps of the process:
We will cover the two modules in 4 hours sessions every two weeks on an online platform. During the modules, you will be able to study, use resources, and access WhatsApp, or you can email me for support, clarifications, and other helpful information. You will receive more details after signing up.