Introduction to Positive Psychology Course
If you are passionate about finding out what makes life worth living and how you can function optimally, then studying positive psychology might be the best fit. There are over 15000 publications every year related to well-being and happiness. Would you like to know the most important studies and theories in positive psychology? Would you like to know how to use these resources and interventions for yourself or others?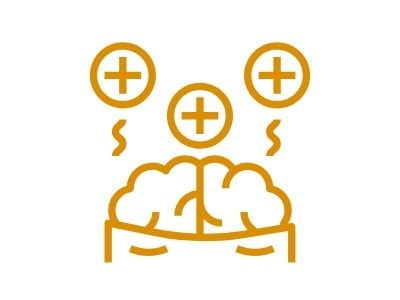 Introduction to Positive Psychology is for you if:
You want evidence-based information on what helps us function in an optimal way;
You want to discover science-based interventions on how to increase your level of well-being;
You want to clarify or integrate the information you have regarding positive psychology;
You are a coach, adviser, mentor, etc., and want to discover new ways of supporting your clients;
You want a new perspective on how you see life;
You want to improve your own and other's lives;
You understand the value of science in helping us understand and finding the tools to make us happier.
30 min

What is positive psychology?

90 min

15 min

15 min

30 min

45 min

Positive psychology interventions

15 min
This is what you will gain:
Discover the most relevant theories and studies in the field of positive psychology
Gain information and resources on how to function optimally
Understand how to translate information into practical tools
Find out what positive psychology interventions are
Learn how to use positive psychology interventions for you or others
Explore which resources suit you best and help you the most
Find out how you can support others
Free resources to further study or clarify the given information
A 45-minute long individual Positive Psychology Coaching session. I will offer support through coaching methods to translate your goals and strategy into defined actions. After finishing the two modules, we will meet on Zoom or Whatsapp on a day we will both agree on.
Community support. You are part of a group of people going through similar processes, sharing the same interests, and supporting each other.
Steps of the process:
We will cover the 4 hours on an online platform. You will receive more details after signing up.