Folosesc știința psihologiei pozitive pentru a-i sprijini pe ceilalți să atingă obiectivele lor cele mai importante în plan profesional și personal.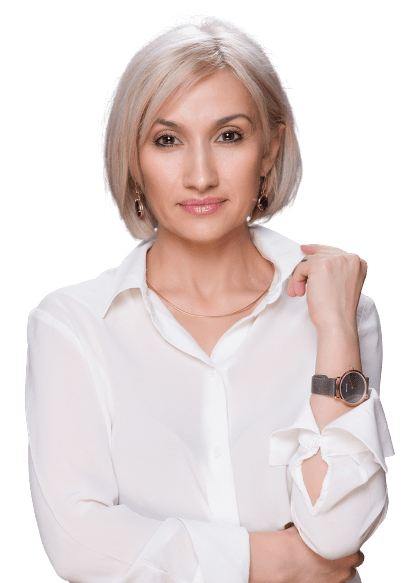 Știința psihologiei pozitive în practică
Positive Psychology Coaching
Sesiuni Individuale
Positive psychology coaching este un tip de coaching în care știința psihologiei pozitive este tradusă în tehnici, întrebări, observații și intervenții pentru a te ajuta să clarifici ce este important pentru tine, să identifici resurse și bariere, să stabilești strategii și acțiuni pentru a atinge obiectivele pe care ți le-ai propus.
Positive Psychology at Work
Cursuri și Programe
O combinație unică de module precum Authentic Leadership, Job Crafting, High Quality Connections sau cursuri precum The Resilience Toolbox și Introduction in Positive Psychology, confirmate de ultimele cercetări în domeniul psihologiei pozitive pentru a te susține în atingerea performanțelor de top și a-ți menține wellbeing-ul.
Despre Dr. Andreea Nicolau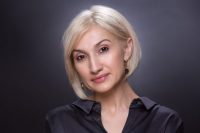 Dr. Nicolau are o experiență managerială și antreprenorială de aproape 20 de ani.  În cele aproape două decenii de activitate Dr. Nicolau a fost implicată  în diferite proiecte, de la lansare de branduri noi la creare de strategii, planuri de acțiune, bugete, activități de promovare și cercetări despre nevoile și profilul consumatorilor. 
Andreea deține titlul de Doctor în Psihologie, un Master în Managementul Conflictelor, și o  licență în Științe Politice.  Dr. Nicolau este membru al International Positive Psychology Association (IPPA) și Fellow Member la Institute of Coaching (IOC),  McLean Hospital, Harvard Medical School Affiliate.
Dr. Nicolau este pasionată de studierea și traducerea științei psihologiei pozitive în practici care să îi ajute pe ceilalți să atingă succesul profesional și satisfacția în viață. Dr. Nicolau este certificată în Applied Positive Psychology de către Universitatea din Pennsylvania, și ca și Practician Myers-Briggs Type Indicator, unul dintre cele mai populare instrumente de aflare a tipurilor de personalitate. Este Professional Certified Coach (PCC), acredită de către Federația Internațională de Coaching (ICF), având peste 500 de ore de coaching și este acreditată ca și Trainer deținând certificarea Award in Education and Training.
În prezent ocupă poziția de Lector Universitar în cadrul Human Performance Group, Eindhoven University of Technology. Executive Coach în cadrul BetterUp și CoachHub. Ea lucrează cu manageri cu nivel mediu și ridicat de senioritate din cadrul unor companii multinaționale precum Mars, Philip Morris, Lego, Accenture, Gucci, etc. 

Andreea is a very competent and able coach. She has a very affirming and calm manner and is very skilled at empowering her clients to identify their goals and how to achieve them. Andreea is particularly adept at asking powerful questions that produce helpful insights and awareness. She is skilled at supporting her clients to examine their options and make informed choices. Her professional and structured approach makes her an invaluable guide to anyone seeking better outcomes/change.

Andreea is very good in communication and inter-human relations. She did managed the Fujitsu batteries projects with a lot of professionalism and managerial skills. I recommend Andreea as a very trained and skilled Managing Business Partner."

Andreea is one of the most energetic and straight forward professional. From her ability to motivate and inspire to her expert coach knowledge, Andreea will help you paint a clear picture of what you are, where you want to be and she will be there for you every step of your way. I highly recommend Andreea to anyone seeking a strong, reliable and knowledge coach. No wonder she is successful and growing further. Good wishes!!!!

I first met Andreea as a client in her Senior Brand Manager role and although we seemed to have different personalities, we easily got to a great business relationship. Handling a very complex business is a hard to handle pressure for both the client and the agency. It was then that I discovered Andreea's ability to invest time into understanding her partner's needs, into assertively communicating her business' needs for both parties to benefit. Several years further, we reconnected, the client being myself, while Andreea was my trainer. I enjoyed going through the full MBTI report with Andreea. She is warmly but proficiently focusing on helping you discover your strongest points and adjust your attitude depending on the type of personalities you interact with. Andreea's expertise is highly useful for managers working with cross-functional or under pressure teams as she is a great mix of team management experience, corporate environment as well as entrepreneurial experience seasoned with the proficiency of the world-known MBTI model.